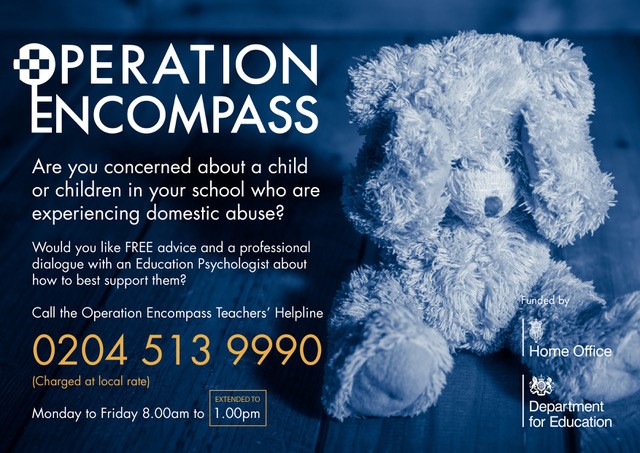 Easter_Letter_Parents_Carers_from_Public_Health_Helean_Hughes
Dear Parents and Carers,
We have been provided with a statement that we have been asked to issue from Public Health England and Wiltshire Council, relating to the closure of Years 7 and 8:
Statement from Public Health England
We understand the concern of parents that following three positive COVID-19 Lateral Flow Tests last week, year groups seven and eight have been sent home to isolate for the next 10 days.
The school has acted correctly in accordance with all the evidence and public health advice.
Whenever a positive test result is notified, each individual case is risk assessed and sometimes it is necessary for a whole year bubble to self-isolate if it cannot be confirmed that pupils in a year bubble did not come in to close contact with the positive case.
A negative test result is only for that point in time and does not mean that a child does not have the virus as they could still be incubating it. Lateral Flow tests are an additional tool to try and identify anyone who may be asymptomatic with a high viral load. The most effective ways of reducing the spread of the virus are infection prevention control measures, good hand hygiene, social distancing and wearing face coverings where required.
Rachel Kent
Consultant in Public Health
Wiltshire Public Health
The Stonehenge School – Information on remote learning
Safeguarding and behaviour protocols for remote learning – parents and pupils
Managing your notifications in Show My Homework
Student Guide to Microsoft Teams
How_to_do_your_test_COVID_19_instruction_leaflet_for_schools
Data protection Covid testing FAQs for parents
Privacy Notice – school and college testing
Arrangements from 5th January 2021
Letter to parents end of term Dec 2020
What to do if your child tests positive over the Christmas holiday
B – COVID-19 School Close Contact poster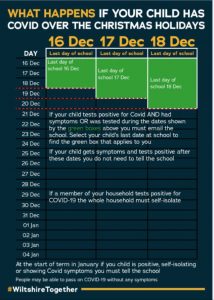 If you believe your child is exempt from wearing a Face Covering please contact Mrs Fletcher on fletcherm@stonehenge.wilts.sch.uk outlining the reason. Pupils exempt from wearing masks will be issued with a "Sunflower Exemption " Lanyard which they will be expected to wear in school.
Work Bank – Alternative link to Work Bank click here
COVID-19 information – A quick guide for parents/carers – click here
COVID-19 Returning to School update for ONLINE2
A safeguarding message from Wiltshire Police Public Protection Department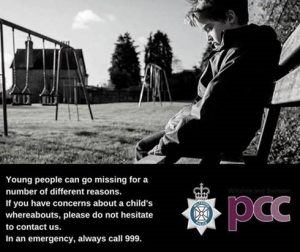 The current restrictions on our daily lives will no doubt be more difficult for some more than others and we understand that people of all ages may be struggling to cope.
While the need to stay at home is crucial, we know that on occasion people do go missing. If your child, or a child you know has gone missing, and you have genuine concerns about their welfare, do not delay in reporting concerns to police. You will not be fined/prosecuted under Covid-19 powers for carrying out any reasonable enquiries to find them yourselves. Our officers will do all that they can to understand individual circumstances and provide support where needed.
Always call 999 in an emergency.
If you need help and want to speak to someone, Missing People charity is available 24/7 – call 116 000, text 116 000 or chat online via www.runawayhelpline.org.uk
Further information about what parents and carers need to know about schools, colleges and other educational settings during the Coronavirus outbreak can be found here https://www.gov.uk/government/publications/closure-of-educational-settings-information-for-parents-and-carers/closure-of-educational-settings-information-for-parents-and-carers
Covid-19-advice-and-support-for-parents
Parents and carers urged not to put off seeking medical help amid anxieties about coronavirus – 9 April 2020
Snapchat and Social Media Letter to Parents and Adults_
Social media advice for parents and guardians
cco-childrens-guide-to-coronavirus
Schools Safeguarding information update March 2020
Where can I go to get support to help keep my child safe online?
There is a lot of support available to keep your child safe online. Below are some useful links to help parents and carers: