Ofsted Report 
During the latest Ofsted Inspection in September 2022, our school has once again been rated as a 'Good' school for the our 6th consecutive inspection, creating a consistency that spans across almost 20 years.
After ten years of being a staff member at the school, I am incredibly proud to start my Headship with our hard work and dedication to our students and community being recognised in this way.
This report demonstrates the high standards that continue to be a feature of our school, alongside the vision and strategic plans that myself and my senior team have in place to drive us forward even further. It also shows that despite a global pandemic and the disruptions that education has experienced, we have continued to develop our curriculum and make extra advancements within our teaching.
The report is attached, and also available to read on our website, but some of the features that we are particularly proud of are:
The extent to which the Inspectors were particularly impressed by the behaviour of the vast majority of our pupils. They comment specifically on how polite and respectful they are, and the atmosphere of mutual respect that they observed
The importance that we place on the safety of our pupils and how we support their emotional health and well-being.
How new systems that have been launched this academic year to improve attendance and punctuality are already having an impact
How new behaviour systems and policies add clarity and allow 'positive steps to re-establish routines', particularly where behaviour does not meet our high expectations
The broad curriculum that is on offer to every pupil – and the extent to which we have planned the concepts that they need to learn
The specialised delivery of the curriculum by our teaching staff
Our extra-curricular offer, which continues to expand
The emphasis that we place on reading, especially where pupils have a reading age lower than their actual age
Our re-developed PSHCE curriculum and careers advice
Our strong culture of safeguarding
The areas that have been identified for us to work on fit entirely with the plans that we had in place prior to the inspection, meaning that we will continue work to ensure that pupils receive a consistently effective curriculum across all subjects, and to ensure that the words that pupils use in school are appropriate and take each other's feelings into account when speaking to each other.
Click here to download our latest Ofsted Report 2022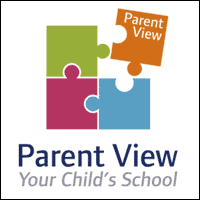 Parent View gives you the chance to tell us what you think about your child's school.
Parent View asks for your opinion on 12 aspects of your child's school, from the quality of teaching, to dealing with bullying and poor behaviour. If your child is at a boarding or a residential special school, it also asks for your opinion on five aspects of your child's boarding or welfare. We will use the information you provide when making decisions about which schools to inspect, and when. A screencast demonstrating how to register and complete a survey on Parent View is available on the How to use Parent View page.
When inspecting education in independent schools, we recommend when inspection should take place but inspect at the request of the DfE.
By sharing your views, you'll be helping your child's school to improve. You will also be able to see what other parents have said about your child's school. Or, if you want to, view the results for any school in England.