Exam Information & Results
Exam Information For Candidates- click here
GCSE RESULTS ARE CHANGING
GCSEs in England are being reformed and will be graded with a new scale from 9 to 1, with 9 being the highest grade. English literature, English language and maths will be the first subjects to be graded in this way from August 2017. The subjects with the highest numbers of candidates (e.g. arts, humanities, languages) will follow in 2018 and most others in 2019. This is happening as GCSEs are being reformed to make them more challenging, to keep pace with employers' and universities demands.
In the first year each new GCSE subject is introduced, students who would have got a grade C or better will get a grade 4 or better. Students who would have got a Grade A or better will get a 7 or better in the first year. Grade 9 will be more difficult to achieve than a grade A*. The extra top grade will also make it easier for employers and universities to distinguish between the most able students
To see how the numbered grades compare to the current A* to G system, click here or Google "ofqual 9 to 1 postcard". More information about when subjects will switch to the new grades is available on the Ofqual website here.
Information for candidates re the use of social media click here
GCSE Exam Success
The results from our Year 11 of 2017 again showed the hard work and dedication of our specialist teaching staff.  In a year of great challenge, with the newly reformed English and Maths GCSE we are very proud of the results that we have produced.
The grades achieved in English and Maths show that we were in line with National average based on similar intake of our students: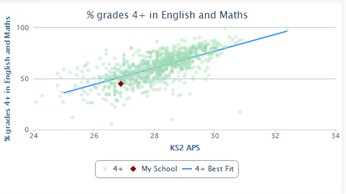 The attainment levels achieved by students across the school, in all of the subjects studied were also in line with National attainment, in comparison to schools with a similar intake to ours: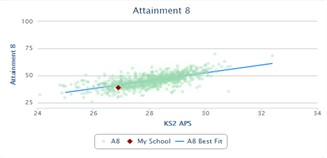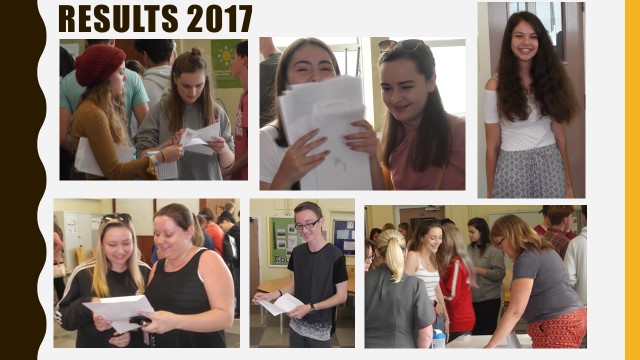 Our top performing students included:
Christopher Oddie – 3 A*, 4 As, 3 Bs
Seona Mauchline – 4 A*, 3 A, 2 Bs, 1 C
Stefan Ingram – 3 A*, 3As, 3 Bs
Bethany Dunford – 2 A*, 7 As, 1 B
Mara Eagle – 1 A*, 7 As, 2 Bs
Tom Jones – 1 A*, 3 As, 5 Bs
In terms of the new progress measure called Progress 8 (which measures the amount of progress made by a student in Ebacc subjects such as English, Maths, science, history, geography and MfL, plus their other option subjects) we scored an average of -0.31, again broadly in line with the national average, and a reflection of the wide and varied curriculum that we have on offer.